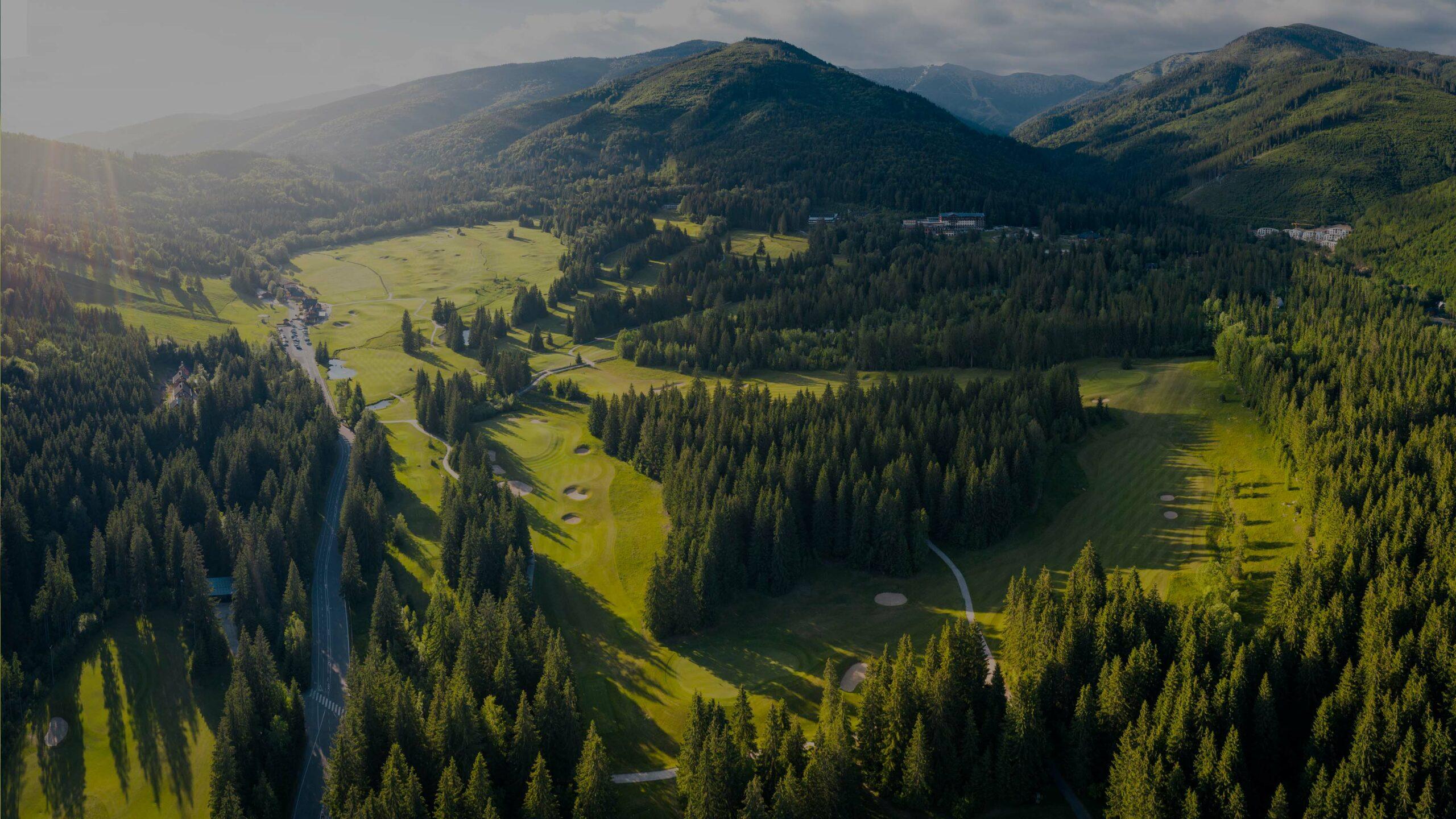 The best golf course and hole of the year 2021
can be found in Tály
---
We are happy to brag.
We received an award. Even two!
Gray Bear Tále Golf Course won first place in Golf Digest's poll for the best golf course of 2021. And to make matters worse, we also won first place for the hole in 2021.
Thank you!
Watch the latest events in Tále
29. 4. 2022
30. apríla Čas zahájenia 09:00. Spôsob štartu Kanón štart o 10:00 hod. Uzavierka prihlášky 29. 4. 2022, 12:00. Green fee: 60 EUR, juniori do 18. rokov: 40 EUR. Štartovné: 40 EUR.
[…]
Sign up for our email newsletter and you will never miss any news from our resort again.
Používame cookies
Súbory cookie a ďalšie technológie sledovania používame na zlepšenie vášho zážitku z prehliadania našich webových stránok, na to, aby sme vám zobrazovali prispôsobený obsah a cielené reklamy, na analýzu návštevnosti našich webových stránok a na pochopenie toho, odkiaľ naši návštevníci prichádzajú. Kliknutím na "Prijať všetko" súhlasíte s používaním VŠETKÝCH súborov cookie. Môžete však navštíviť "Nastavenia" a poskytnúť kontrolovaný súhlas, alebo kliknúť na "Odmietnuť všetko" a odmietnuť všetky cookie okrem funkčnych.
Spravovať súhlas so súbormi COOKIE